Five Step Prayer Exercise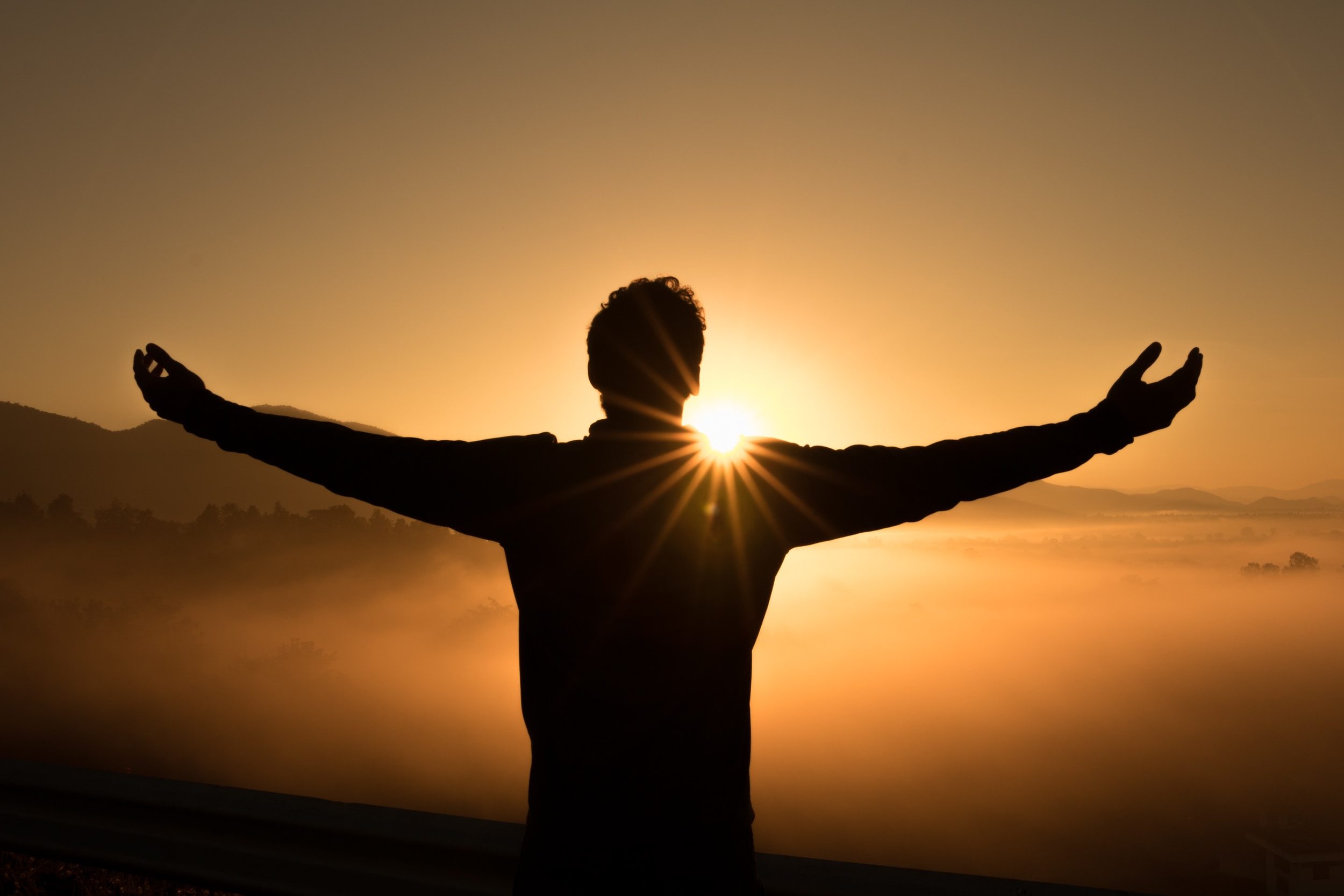 Five Step Prayer Exercise
A five-step prayer exercise for my prayer or praise chorus. Steps performed while standing, and when comfortable with movements, with eyes shut.
Uplift both arms and hands, with palms forward, in worship and praise to the Lord.
Bring outstretched arms and hands to waist level, with palms up, to receive from God.
Fold arms inward, bringing cupped hands together over your heart, to take God's gift within oneself.
Outstretched arms at waist level, with hands apart and palms up, to share God's gift with others.
Fold arms inward again, with hands folded in prayer, against your chest, in appreciation for God's gift to self and others!
Repeat sequence as often as desired.
Submitted by George F. Allen. Taught by Jane E Vennard, author of Be still, Designing and Leading Contemplative Retreats, when speaking at Earlham College in Indiana in 2007.